Caring Connections is a not-for-profit registered charity. We officially established in 1992 and have been providing community services ever since. The charity is registered with Charity Commission, Companies House and the Care Quality Commission for the delivery of our services. We primarily work with local authorities across the North West in the provision of our social care services.
As a charity our core aims are focussed on reducing social isolation and increasing independence across the most deprived communities. We do this through the provision of high quality social care services and a range of community programmes such as bereavement counselling service.
All of our services are delivered by people and we believe the better you treat people the better they will then treat others, so our core motto is 'we care for carers so they can care for others'. We like to ensure all of the people that work at Caring Connections are treated as family, that are supported, respected and looked after.
As a charity we don't have shareholders that take profits we like to where possible reinvest any surplus back in to supporting our staffs and communities.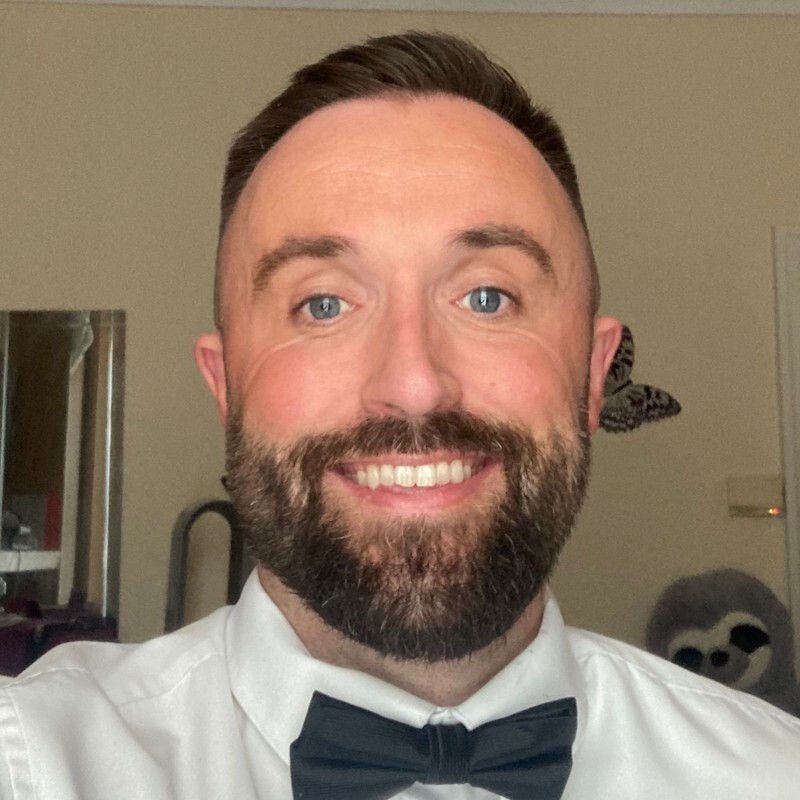 Intro from our CEO
Hi, my name is Paul Growney I am the Chief Executive of Caring Connections. I am so proud to welcome you to our website and our charity.
Just a little background, our charity has been in operation since 1992 initially being called Crossroads Care Knowsley, set up with the aim of providing high quality care in the community. Over the years we have developed and grown, rebranding to Caring Connections in 2017 in alignment with a new charity strategy and in the most recent years opening another 4 charity branches across the Northwest. We now have branches in Knowsley, Wigan, Ellesmere Port and Warrington, always aiming to focus on our services in areas of deprivation / high care need.
As a charity we are committed to meeting the needs of our community, providing care and a range of charitable services all with the aim of reducing social isolation and improving independence.
As a not for profit, we aim to invest monies in supporting our community and supporting our front-line staffs. We have a board of volunteer trustees not shareholders again who are all committed to making a difference.
One of our central mottos is we care for our carers so we can for others. We pride ourselves on treating on team like family and proud of the numerus awards we have won in relation to supporting our employees.
Thank you for visiting our site and please get in touch if you would like to know more.
hours of home care / reablement provision.
fully funded sessions of Bereavement Counselling.
Caring Connections established new charitable branch in the Wigan area, being successful as lead social care provider in the Worsley Mesnes area.
Caring Connections opens new branch delivering care and support to vulnerable adults within the Ellesmere Port and Cheshire area.
In 2020 Caring Connections is an established charity providing care and community projects aimed at improving health and wellbeing and reducing social isolation across the Liverpool City Region.
In 2019 starts providing heritage projects through the 'My Life My Place' scheme.
In 2018 starts providing support for veterans through 'The John Paul Foundation'
In 2017 Care and Respite develops its new strategy moving forward incorporating new charitable support services and new community directed focus. Rebrands to Caring Connections.
In 2012 Crossroads care decides to expand its delivery to vulnerable groups across the Liverpool City region moving away from the Crossroads Branding to become Care and Respite Support Services Limited.
Caring Connections begins its life as registered charity Crossroads Care Knowsley in July 1992. The organisation was set up to provide Community Care Services to Knowsley residents.
Annual Accounts & Reports
You can help make a difference!
We support the wellbeing of the community to reduce isolation and promote openness.
Connecting people with quality care